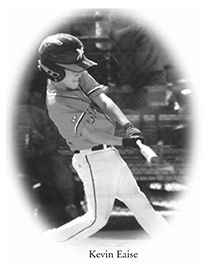 The summer of 2010 changed our lives forever. Our son, Kevin, came home from a baseball game and complained that during the game he was "seeing two baseballs" when catching a fly ball.
We took him to our pediatrician who promptly arranged for Kevin to be seen by an ophthalmologist. We could have never been prepared for what they suspected.
We were sent immediately to The Children's Hospital of Philadelphia and within a few days, our otherwise perfectly healthy child was diagnosed with a brain tumor.
There are no words to describe the profound devastation and overwhelming emotions we felt when we heard the words "brain tumor".
Our blessing came with the news that the tumor was benign with a favorable prognosis. Surgery was performed immediately to alleviate the complications which were caused by the tumor.
Kevin continues to do well and will be followed by MRI yearly. Our visits to oncology have opened our eyes to another world.
We all know of someone touched by cancer, however, until you spend a day in their world, you never truly understand. We now give extra hugs, say many prayers, and cherish every wonderfully simple thing that our kids accomplish every day.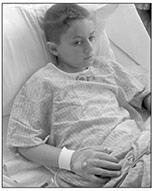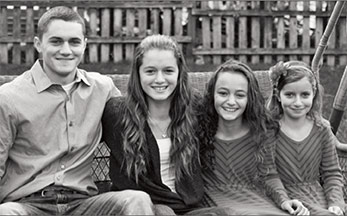 There are so many kids who did not receive the same prognosis as Kevin and spend every day literally fighting to stay alive.
We have established the Eaise Family Foundation to support research at The Children's Hospital of Philadelphia. This is our opportunity to help kids win their battle.
Be thankful for the healthy kids in your lives and please help us to support those who are fighting for theirs.
Thank you,
Kevin and Debbie
Kevin, Maria, Anna and Gabrielle